We are currently working on the details for this event. Please check back later or contact reservations for more information.
BBQ-U
Get Fired Up about Learning
June 22–24, 2018
Next summer, it's time to earn your degree—perhaps a 375 degree for the perfect burger, or a 140 degree for a succulent medium steak. As part of the second-annual BBQ-U, Montana Master Grillers join top BBQ-U chefs from around the country as they conduct outdoor grilling demonstrations that will transform you from backyard beginner to searing savant.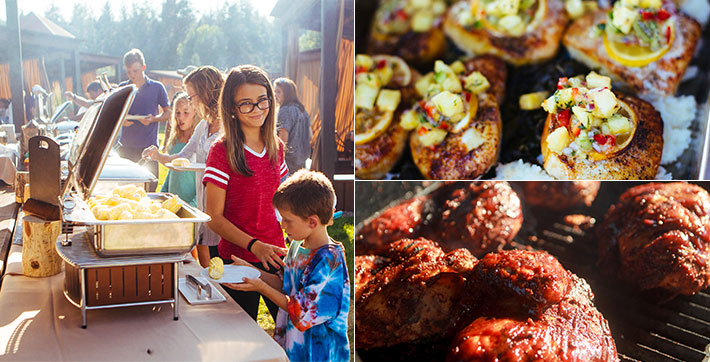 For barbecue enthusiasts faithfully devoted to the way of the grill and the passion of the flame, BBQ-U is the must-attend event of the summer. In just three days, you can receive an MGA: Master of Grilling Awesomeness. It's a unique program with less lecturing and more casual interaction and hands-on experiences. The featured chefs will employ a USDA grading system to provide a delicious experience for all. The only requirements are a daily regimen of eating (delicious BBQ and sides), drinking (local craft microbrews and fine wine), playing (live music, lawn games and wilderness adventures) and sleeping (in a luxury home or tent). Enroll now.
---