We are currently working on the details for this event. Please check back later or contact Reservations for more information.
BBQ-U
Take your grilling skills up a grade.
July 12–14, 2019
This July 2019, two masters of barbecue return to lead summer school in our ranch-side outdoor classroom. Chef Sam Huff and Chef Danny Fischer, both widely recognized as elite BBQ experts, will lead three mouthwatering days filled with cooking demonstrations and opportunities for hands-on learning. Join them and rest assured, you'll have tangy sauce up to your elbows. Huff and Fischer are both Montana Master Grillers alums and former featured instructors at BBQ-U. As a result, they're the best of friends—not some stuffy "professors." The only course requirements are to enjoy a daily regimen of eating the country's best BBQ and sides, drinking craft beers and beverages, listening to live music and taking part in lawn games and wilderness adventures (and sleeping it all off in your own deluxe accommodations). You bet spots tend to fill up, so be sure to enroll in BBQ-U early.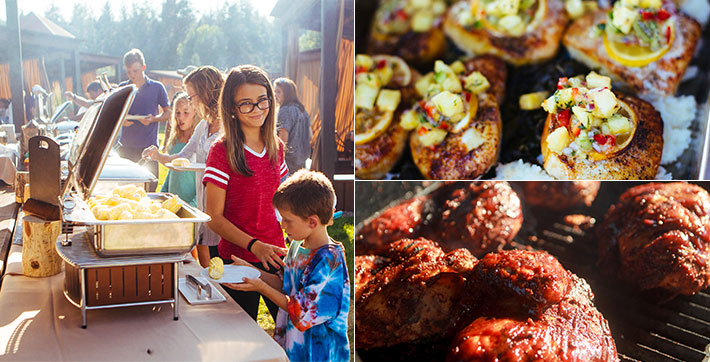 ---