WinterFest
The Excitement Around Wintry Food and Adventure Is Snowballing.
February 17–20, 2023
During WinterFest 2023, you'll love the chance to celebrate Presidents' Day with mouthwatering feasts and wintry adventures. You'll enjoy top-notch wine tastings, curling and broomball, live entertainment and winter-themed meals created by our guest chefs. Wilderness adventures are also on the menu, including snowshoeing, snowmobiling and dogsledding—as well as outdoor activities with the featured guests.
Because guest, staff and event-participant safety is always our top priority and since travel plans could change, adjustments to programming may occur. Contact Reservations at 866-991-1354 or reservations@pawsup.com for the most up-to-date details.
Three nights of accommodations


Transportation from/to Missoula International Airport and all on-property transportation


All daily meals, with a selection of beer, wine, liquor and nonalcoholic beverages


Wine and spirits tastings

Live music, nightly bonfires and s'mores


Curling and broom hockey

$400 prepaid Resort credit per person per stay (included in package pricing)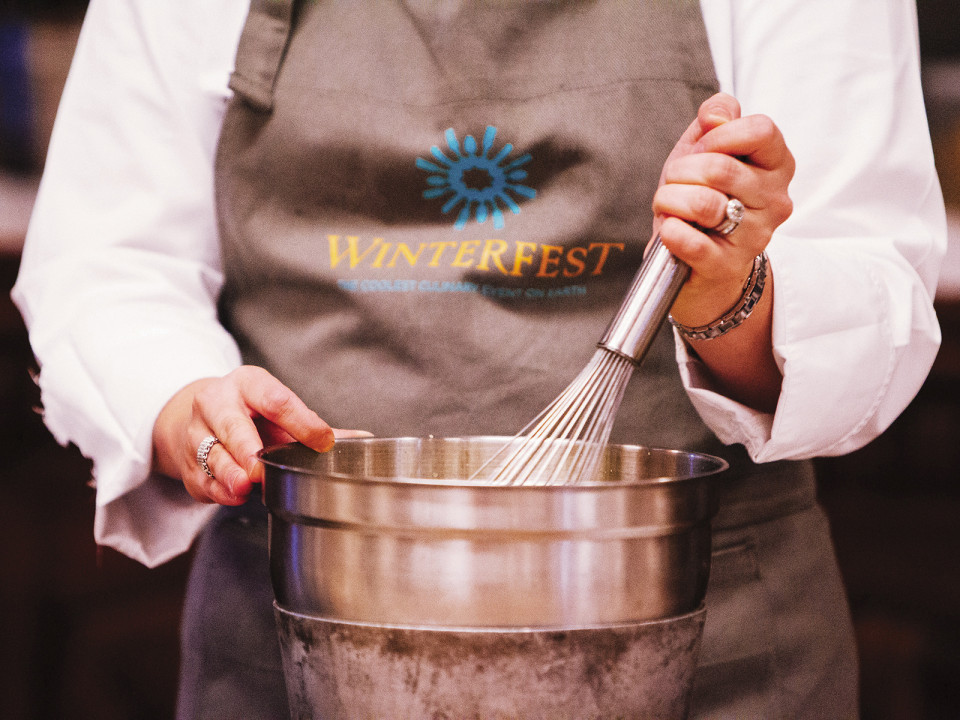 Fri. Feb 17, 2023
Schedule at a Glance
Lunch in Trough at Leisure
Broom Hockey at the Curling Rink on The Yard
Tasting Menu in Pomp with Featured Guests and Live Music
Family-Style Dinner in the Great Angus Hall with Featured Guests and Live Music
Curling at the Curling Rink on The Yard
Sat. Feb 18, 2023
Schedule at a Glance
Breakfast in Trough at Leisure
Sporting Clays with Featured Guests
Cooking Demo with Featured Chef
Lunch in Trough at Leisure
Sporting Clays with Featured Guests
Broom Hockey at the Curling Rink on The Yard
Tasting Menu with Featured Guests and Live Music
Family-Style Dinner in the Great Angus Hall with Featured Guests and Live Music
Curling at the Curling Rink on The Yard
Sun. Feb 19, 2023
Schedule at a Glance
Breakfast in Trough at Leisure
WinterFest Brunch with Featured Guests
Broom Hockey at the Curling Rink on The Yard
Roaming Dinner at The Yard, Pomp, Tank and Trough
Grand Finale Bonfire with Fireworks, Cocktails, Marshmallow Roasting, Curling, Single-Stand Sporting Clays (Glow in the Dark) and Live Music on The Yard
Mon. Feb 20, 2023
Schedule at a Glance
Breakfast in Trough at Leisure