Bounty on the Blackfoot: A Farm to Table Dining Adventure
A culinary event you can bank on
August 19, 2023
Summer-lovin' foodies, this one's for you. Right on the scenic banks of the legendary Blackfoot River, enjoy a one-night only, farm-to-table feast dreamed up by Senior Executive Chef Sunny Jin and Chef Brooke Williamson. They'll plan an over-the-top menu that boasts the very best of Montana's lush growing season. Guests can also tap their toes to live music and enjoy beverages from local purveyors.
Transportation from/to Missoula International Airport and all on-property transportation

All daily meals, with a selection of beer, wine, liquor and nonalcoholic beverages

Saturday's special dinner, with games and live entertainment

A vast menu of recreational activities and your choice of wilderness adventures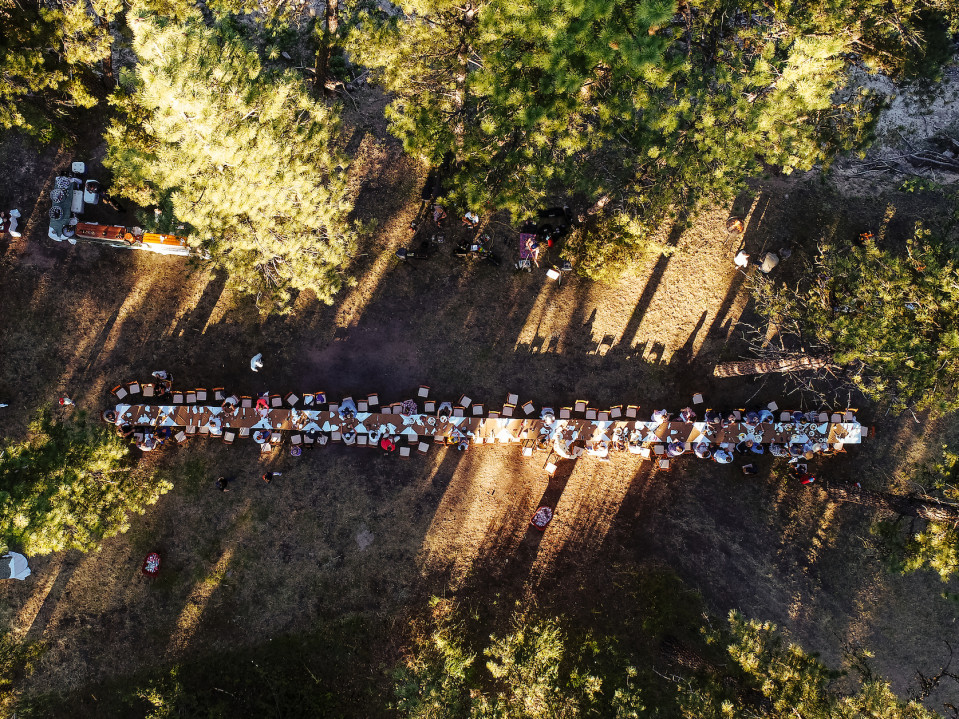 Sat. Aug 20, 2022
Throughout the Day
Breakfast in Trough/The Yard/Camps at Leisure
Lunch in Trough/The Yard/Camps at Leisure
Bounty on the Blackfoot Dinner at the Picnic Site
Featuring Chefs Antonia Lofaso and Brooke Williamson and Beverages from Draught Works Brewery and Montgomery Distillery
Live Music by the Timber Rattlers at the Picnic Site
Because guest, staff and event-participant safety is always our top priority and since travel plans could change, adjustments to programming may occur. Contact Reservations at 866-991-1354 or reservations@pawsup.com for the most up-to-date details.