Montana Meetings and Groups
For Groups 10 to 275
The Resort at Paws Up is a complete destination for groups and Montana meetings that range from small, intimate gatherings to incentive programs and executive retreats. Our variety of facilities offer flexibility inside and out, all nestled within a magnificent 37,000-acre luxury ranch resort. With adventures abounding for all seasons, incentive retreats, conferences and Montana meetings have never been better.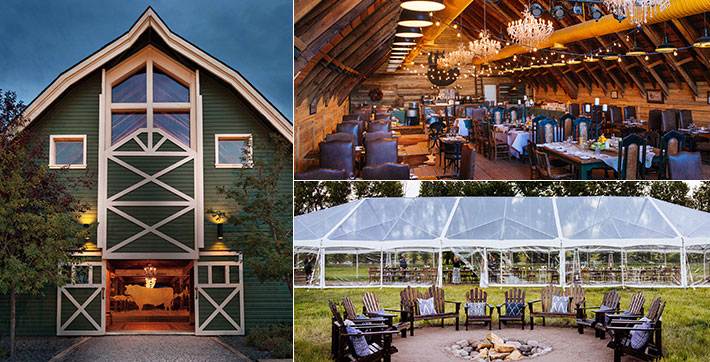 ---
Value Dates/Group Rates
Nowhere does Mother Nature show off her extensive wardrobe better than in the wilds of Montana. Here, in this wilderness nirvana, every day brings new beauty. And every season brings change and wonder. Summer offers warm days that never seem to get dark. Fall brings a pageantry of gold, orange and fiery reds. Winter is a time for any sport that makes use of a land blanketed by white. And, of course, spring is all about renewal with meadows exploding with wildflowers and rising rivers swollen with mountain runoff. No matter when you choose to venture to Paws Up, the adventure of a lifetime awaits.
Groups planning retreats, conferences, reunions or events in the spring or fall can enjoy all that Paws Up has to offer while paying lower rates than in the summer. Value dates for groups are available in the spring/fall/winter. During these periods, you may even be able reserve all of the 28 home accommodations at Paws Up (73 bedrooms/65 bathrooms) for as little as $25,000* per night for your entire group, with private use of the entire resort.
*This rate is a rental rate per night for 28 homes (no tents) and does not include tax, resort fee or meals and optional guided wilderness adventures or spa services.
---
Group-Related Links