Glamping at Paws Up
Nature served on a silver platter.
There's nothing like sleeping under the stars, listening to nature and calling your butler when you need an extra pillow. From mid-May through mid-October, the Resort at Paws Up is North America's premier glamping® destination, featuring six luxury tented camps that cater to families, couples and groups.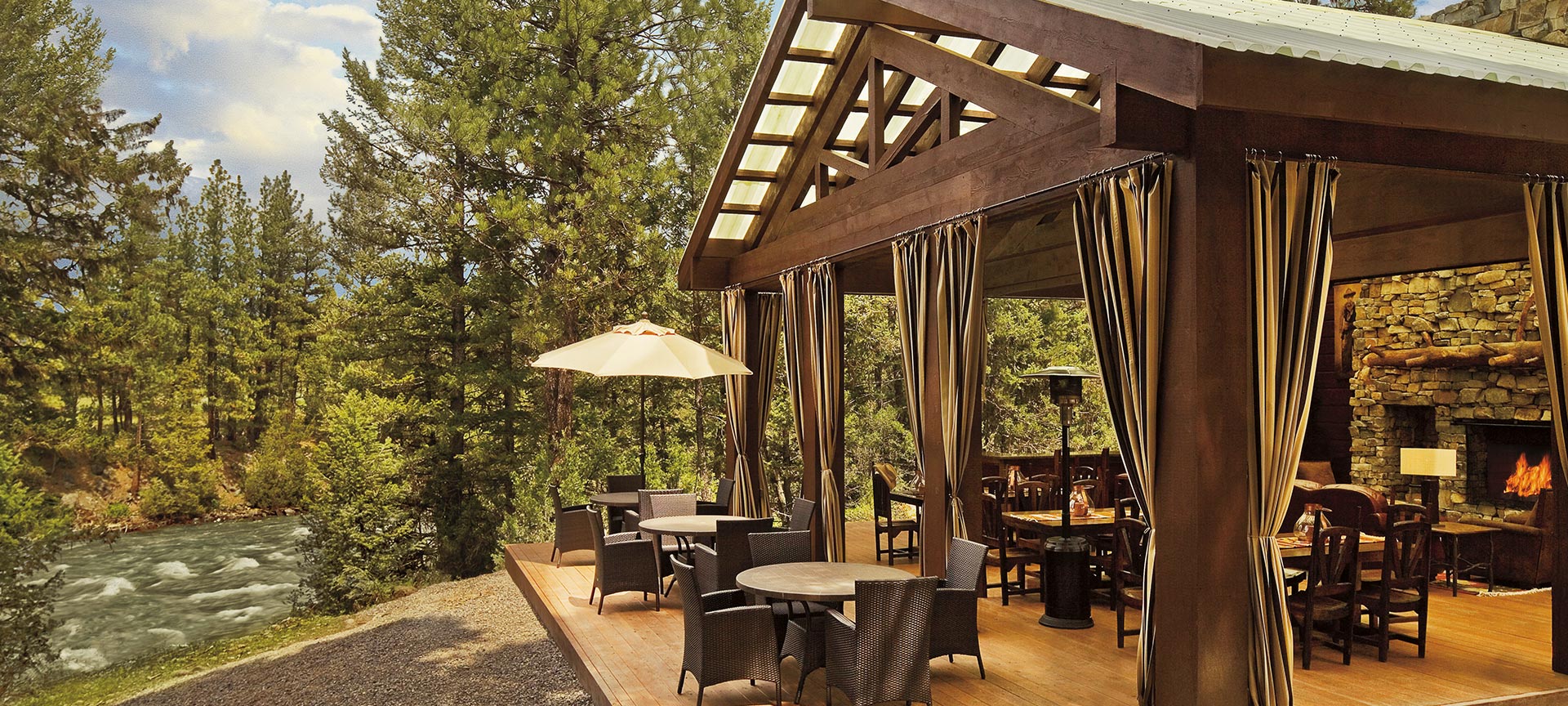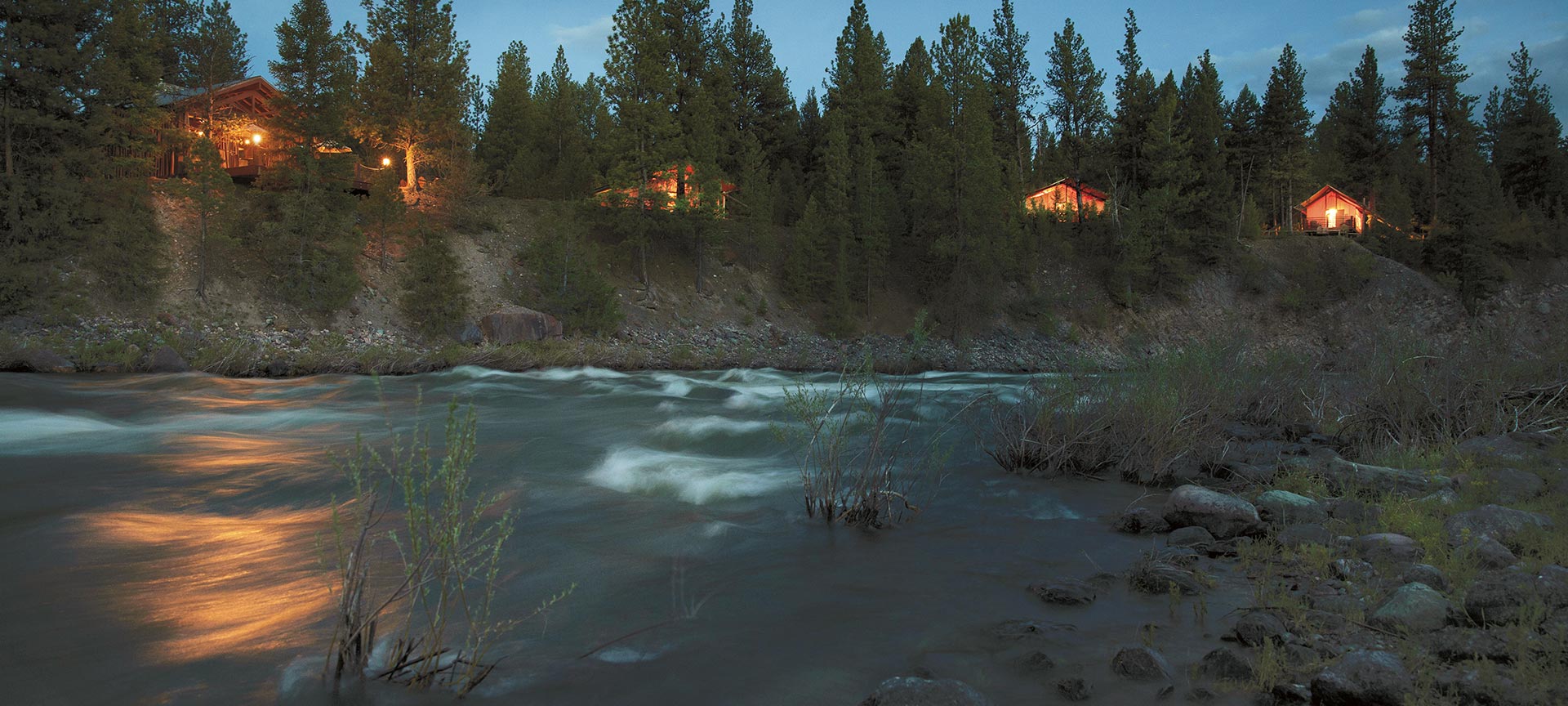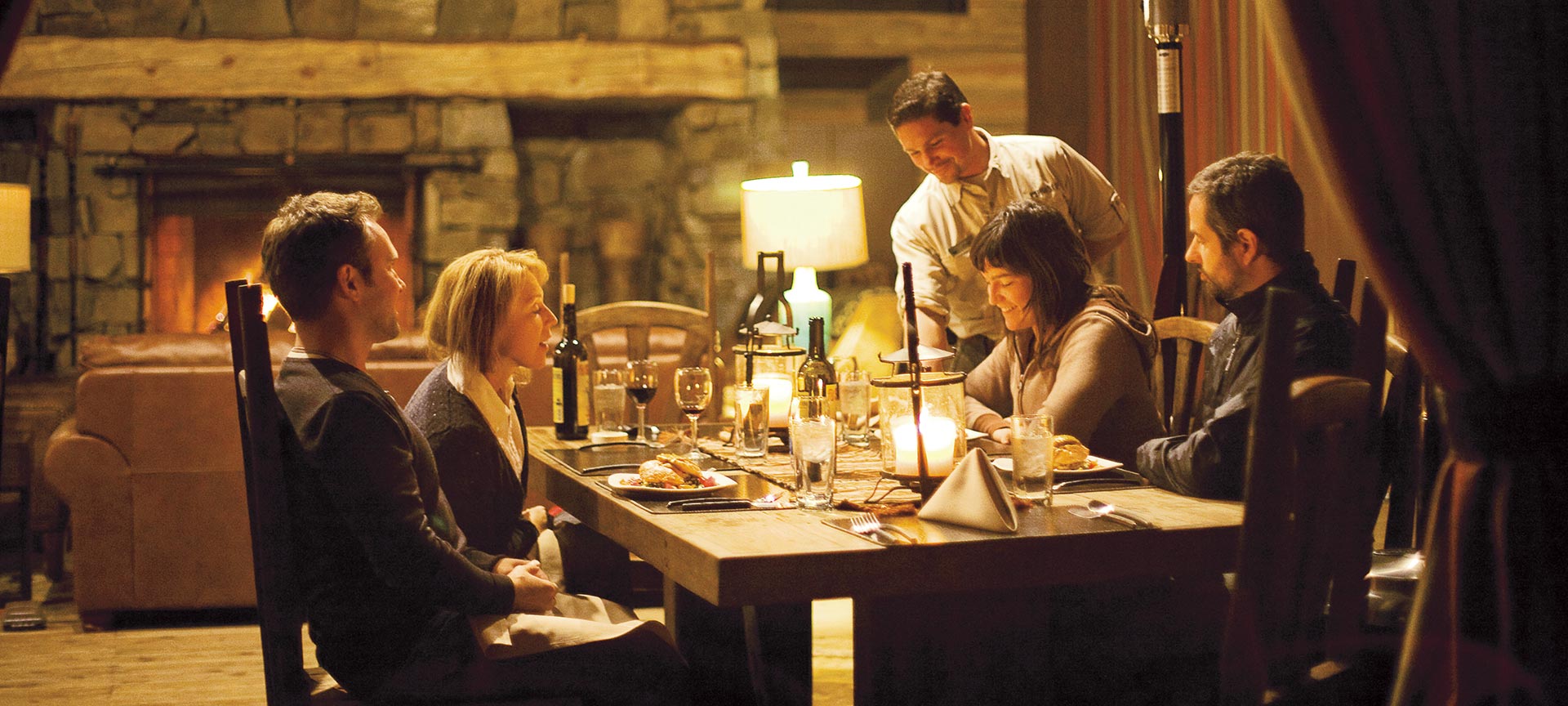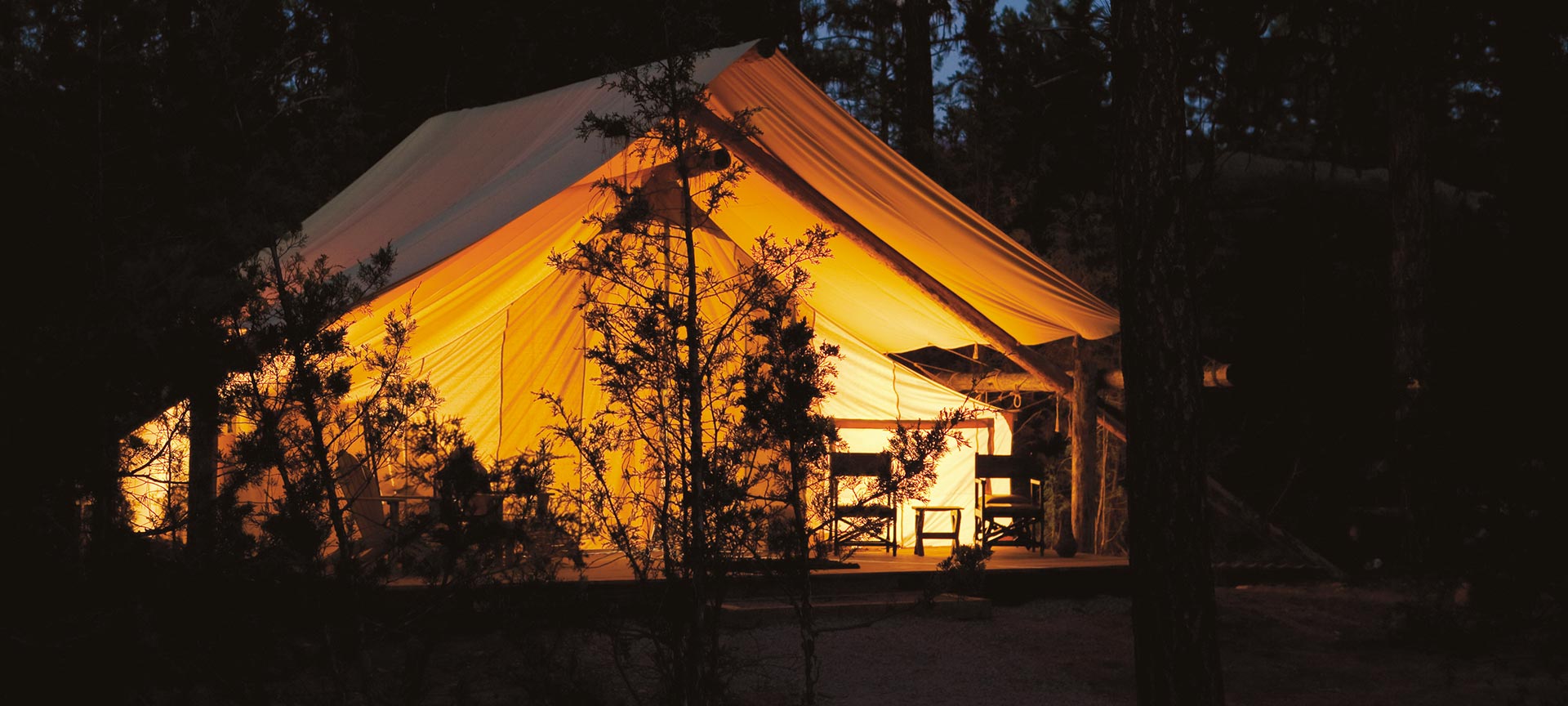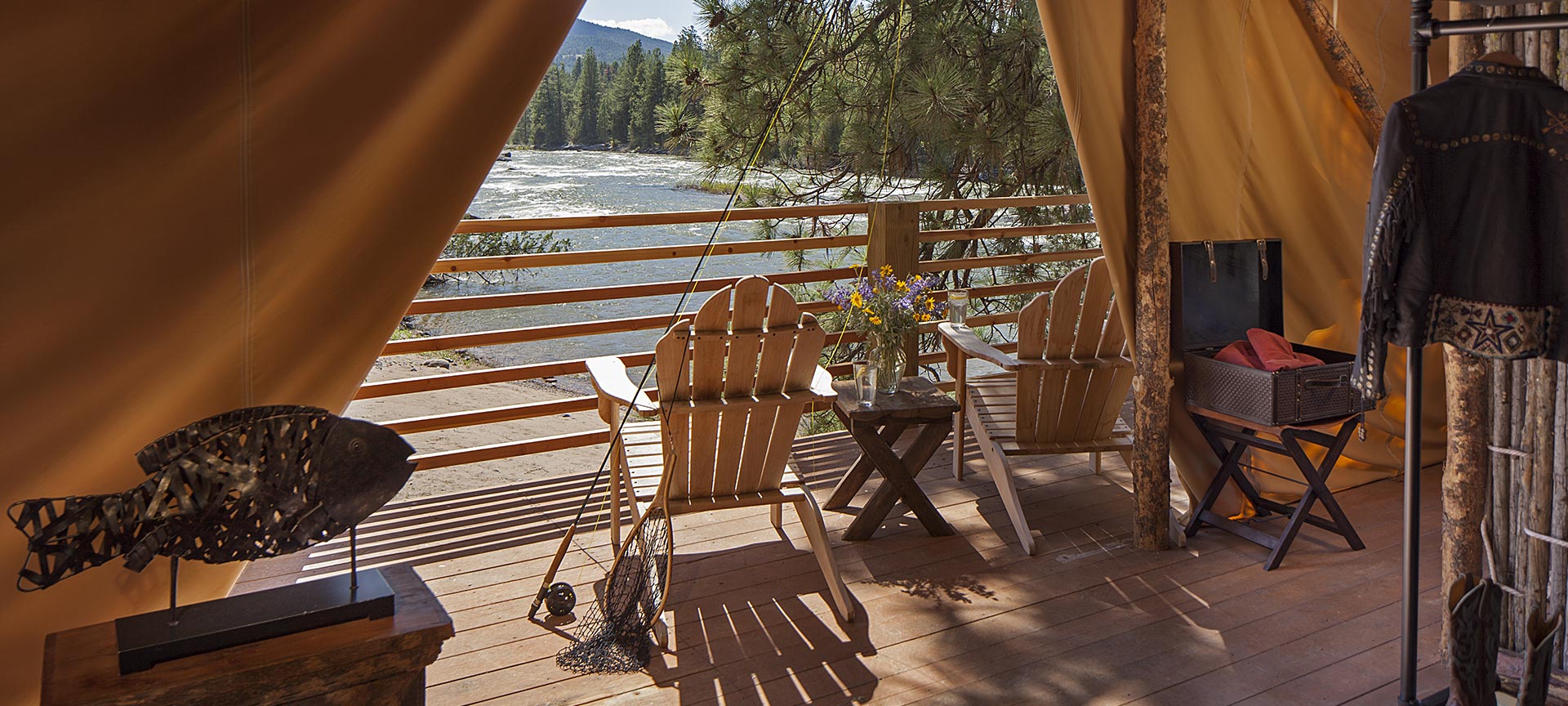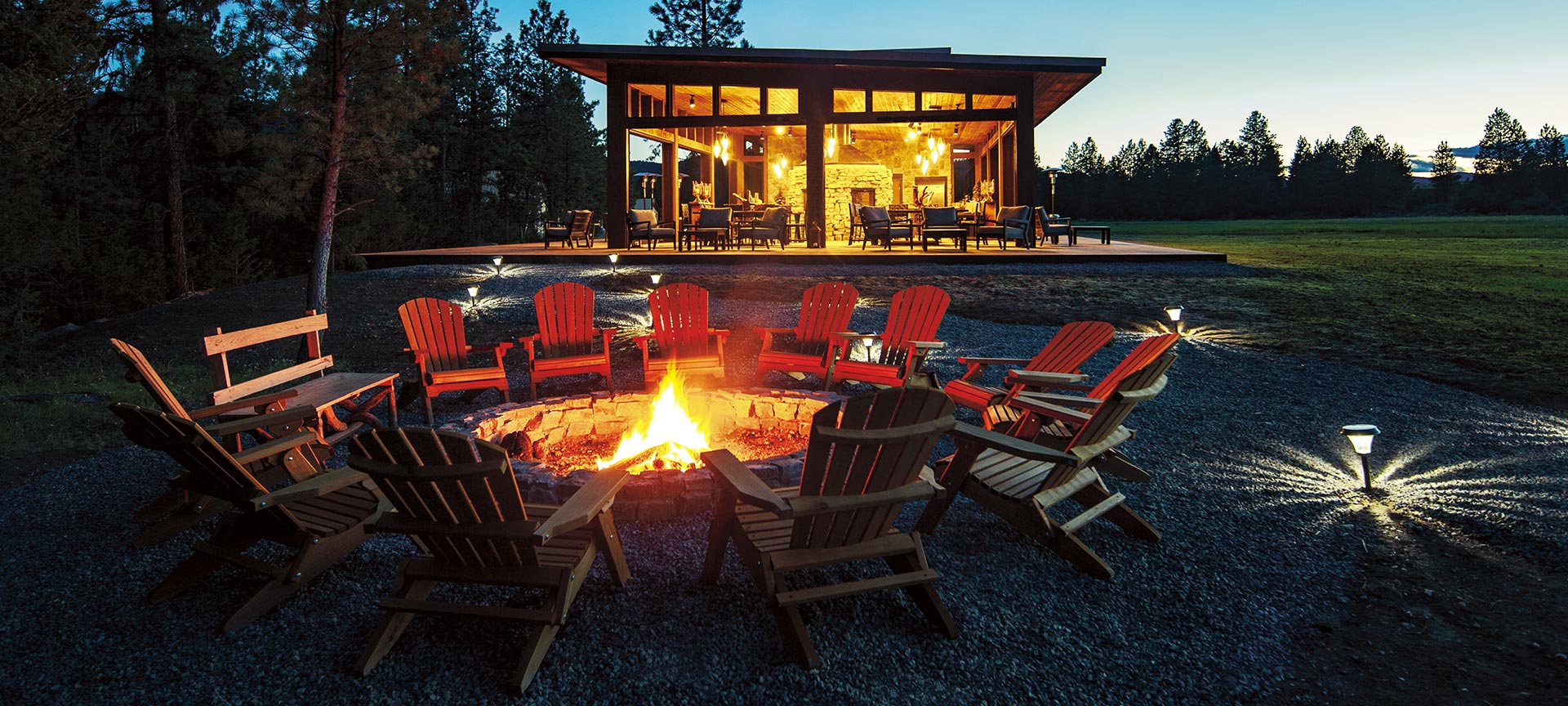 As you sit around the campfire, glass of Macallan in hand, and gaze at your kids' faces, which are smeared with exotic varieties of s'mores, the refrain 'home, home on the range' may not seem so hokey after all.
Luxury Camping at a Glance
Luxury Camping at a Glance
Bedrooms
Square
Feet
Capacity
Bathrooms
Camping Butler & Camp Chef
24-Hour Transportation
Internet & Cell Service
Details
Moonlight Camp
4 two-bedroom tents
975
4 guests
En suite
Location: 100 yards from the Blackfoot River
Distance to Village: 4.4-mile drive
2 one-bedroom tents
605
2 guests
En suite
Creekside Camp
4 two-bedroom tents
830
4 guests
En suite
Location: On the banks of Elk Creek
Distance to Village: 4-mile drive
1.75-mile walk
2 one-bedroom tents
505
2 guests
En suite
Pinnacle Camp
4 two-bedroom tents
1,030
4 guests
En suite
Location: On the banks of the Blackfoot River
Distance to Village: 4-mile drive
1.75-mile walk
2 one-bedroom tents
( 1 honeymoon tent)
565
2 guests
En suite
River Camp
4 two-bedroom tents
830
4 guests
En suite
Location: On the banks of the Blackfoot River
Distance to Village: 4-mile drive
1.75-mile walk
2 two-bedroom tents
605
2 guests
En suite
Cliffside Camp
4 two-bedroom tents
975
4 guests
En suite
Location: On the banks of the Blackfoot River
Distance to Village: 4-mile drive
1.75-mile walk
2 one-bedroom tents
( 2 honeymoon tents)
605
2 guests
En suite
North Bank Camp
2 three-bedroom tents
1,220
6 guests
2 En suite
Location: On a ridge overlooking the Blackfoot River
Distance to Village: 4.4-mile drive
4 two-bedroom tent
984
4 guests
En suite