The dining experience at Paws Up is like nothing you'll experience anywhere else in the world. Breakfast and dinner are served each day at your camp. (Lunch is served at a variety of stunning locations on the Ranch.) Each luxury camp has its own extraordinary, talented chef who caringly prepares camp cuisine in full view of guests in a large Dining Pavilion. Guests can choose to sit with their own groups or amongst the other campers. The Dining Pavilion typically becomes the communal heart of each luxury camp.
Paws Up defines its cuisine as "refined rustic ranch." Typical entrées include such gourmet dishes as chili-dusted Black Angus steaks, whole roasted rainbow trout, grilled bison steaks and savory salmon. Side dishes can include organic salads, grilled asparagus and summer vegetable succotash. Desserts include such perennial favorites as baked cobbler and s'mores, which can be enjoyed around the fire pit at night, occasionally while a cowboy poet recites verse inspired by Montana and the Western lifestyle or a Campfire Star gives a musical performance. Meals are prepared meticulously by the camp's expert chef and are served by the camping butler.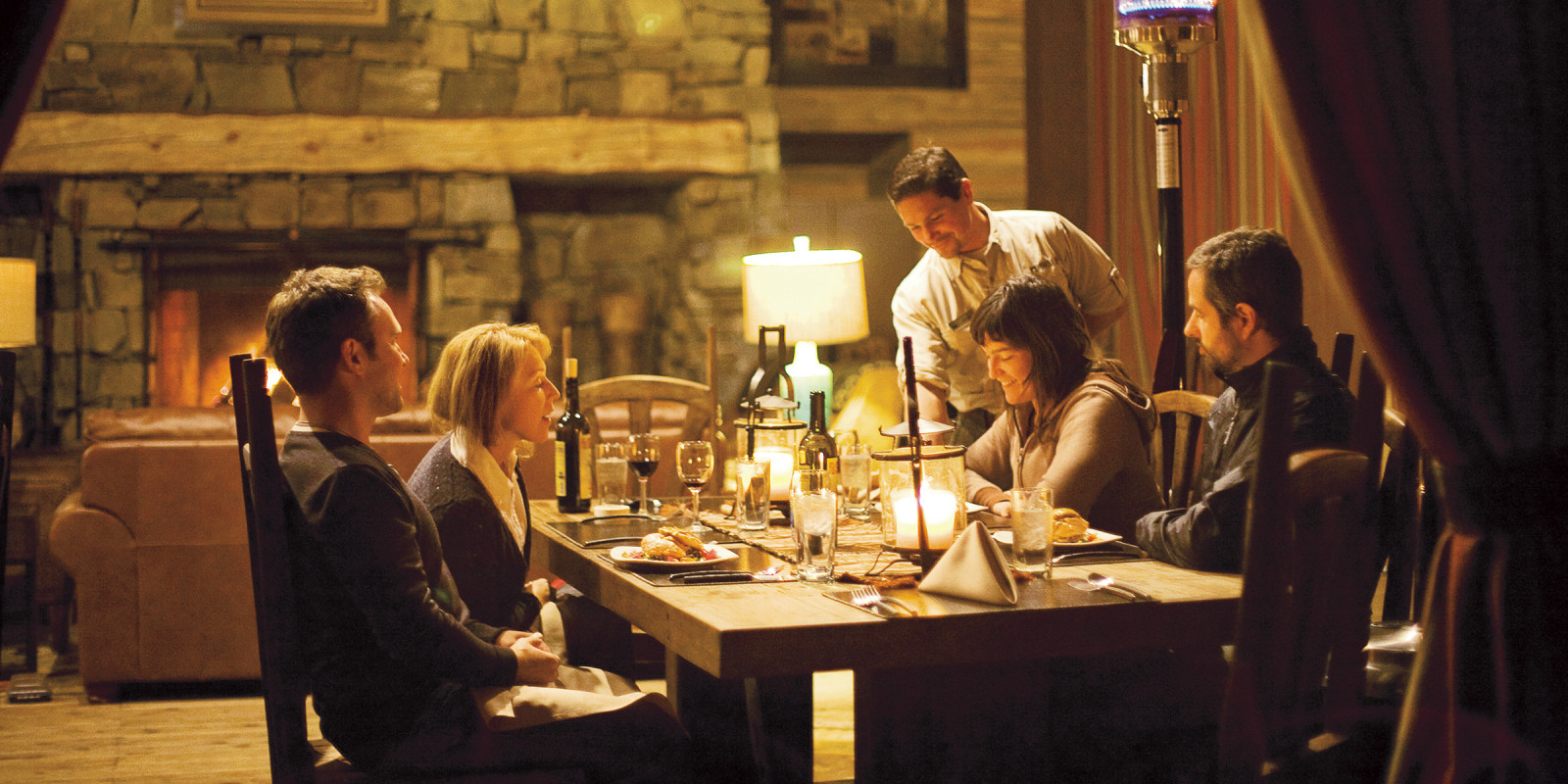 Each Dining Pavilion is fully stocked with delicious snacks and a variety of refreshing beverages. All meals, snacks and nonalcoholic beverages are included in the nightly luxury camping rate.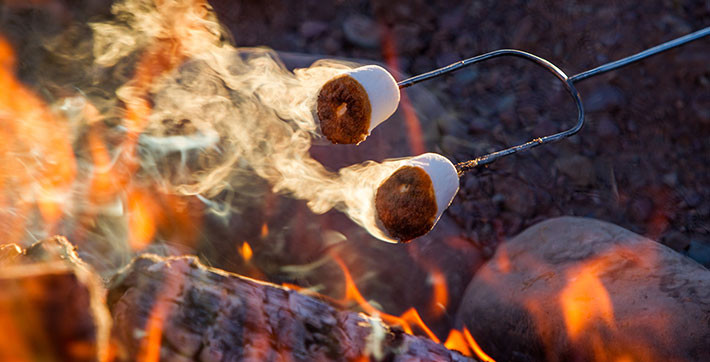 Paws Up offers complimentary nonalcoholic beverages during your stay at The Resort. A selection of local microbrews and our house wines are offered during lunch and dinner for no extra charge. Resort guests also have the option to order from our extensive wine list, select from a number of signature craft cocktails or choose from a wide variety of available bottled spirits for an additional charge.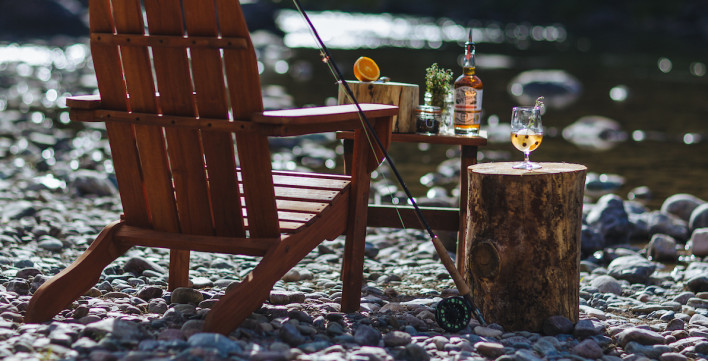 Nonalcoholic beverages and "kiddie cocktails" will be available for younger guests as part of a beverage plan. The kiddie cocktails are prepared with handcrafted syrups. The flavors vary during the week and can be customized by request.