Flights to Missoula
The Resort at Paws Up may feel like it's a million miles away from the everyday, but we're easier to get to than you might think. Missoula International Airport (MSO) features a number of major airlines and direct, daily flights. We're located just a 30-minute scenic drive from the airport, so no long car rides are necessary. Complimentary round-trip transportation between the airport and The Resort (a $150 value) is included in all room rates. Many of our guests take private flights into MSO. We have "red carpet" pickup service right from the tarmac for guests who take private flights. Check out the direct commercial flights listed below. There are also many one-stop flights from most major cities.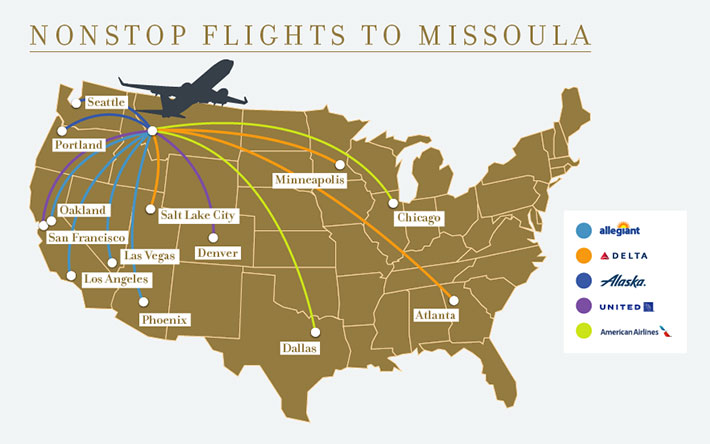 Some flights to Missoula are only offered seasonally. Please check with airline for availability.
Visit Missoula International Airport (MSO) for more information.
Location Helpful Links