Big Sky Photography
Photograph Mother Nature in all her glory.
August 19/31
Picture this: Paws Up's resident bald eagle is making a breathtaking appearance above the Montana landscape, and, this time, you have all the skills you need to capture the scene with justice. In this family-friendly workshop, Resort Photographer and Filmmaker Stuart Thurlkill teaches how best to photograph landscapes, wildlife and other features of the great outdoors. You and your kids will learn expert tips and techniques in a brief tutorial, then venture out with Thurlkill into the field to take photos from a panoramic viewpoint. Bring your camera, or feel free to use the one on your phone.
Stuart Thurlkill: Photographer in Residency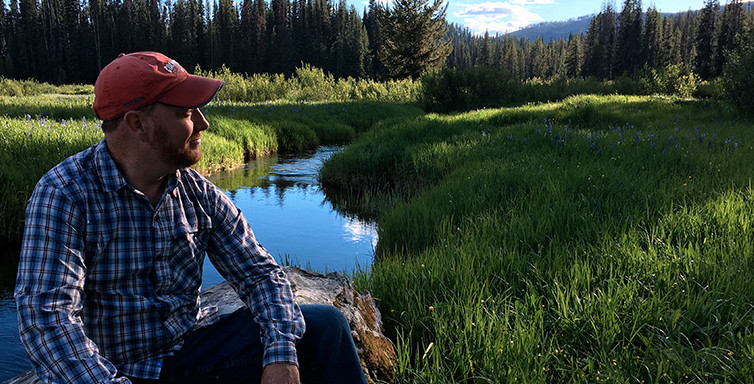 Award-winning Resort Photographer and Filmmaker Stuart Thurlkill excels at providing a visual window into the hearts and minds of his subjects while creating a sense of place from their surroundings. Recognized for his exceptional documentary photographs, he's also established a reputation for advertising, commercial and wedding photography and filmmaking. As an artist, he believes his most important challenge is to see community, neighbors and work with a fresh, new understanding. Thurlkill's versatility allows him to tell the story of a special occasion, capture a family portrait or freeze the decisive moment during an exhilarating outdoor adventure.
Stuart's mobile phone photography tour was a highlight of my Paws Up stay; his passion for photography is infectious as he enthusiastically demonstrates how to take compelling and unexpected pictures from everyday walks, just by changing one's perspective. Ideal for children and adults alike, this will have you looking at the world from angles you never considered.
As a professional photographer, I am always eager to join locally guided tours. While in Montana for the first time at Paws Up, I was so excited to join Stuart's nature walk and guided photo tour to see the local beauty and wildlife through his eye! I was impressed by his guiding style and willingness to teach to each person's level. Even though I had my pro level camera with me, I was pleased that I learned a few things from his personal approach and even got some simplistic shots with my cell phone camera that I may had never thought of!
Loved, loved the photography walk with Stuart Thurkill. I learned something so simple and valuable about taking photos during the first five minutes of our walk, and it just kept getting better and more fun from there!
All Wilderness Workshops are complimentary and are included in your stay.
Thurlkill is also available on a fee basis for private demonstrations or lessons. Contact Concierge Services to schedule.