We are currently working on the details for this event. The content on this page represents our last event. Please check back later or contact Reservations for more information.
Valentine's Day
Montana for Two
February 2019
What could be more romantic than nestling with that special someone in your very own wilderness cottage in front of a raging fire? Perhaps gazing at each other over an exquisitely prepared intimate dinner, with no reservations required? Or enjoying horseback riding or snowmobiling through forested trails or a relaxing couple's massage at a world-class spa? No matter what your heart desires, Valentine's Day doesn't get much better than this, and it's all here waiting for you at The Resort at Paws Up.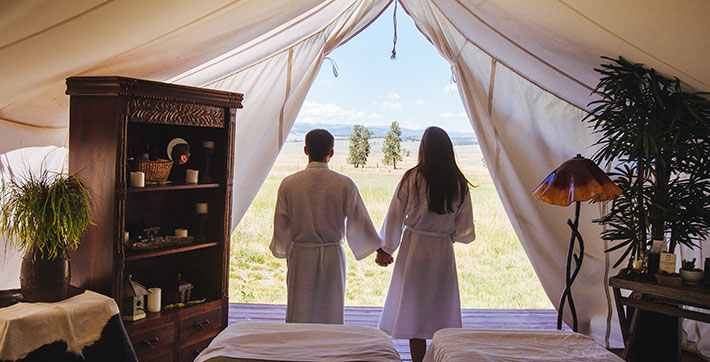 As seen in articles on romantic getaways in Bridal Guide, Destination Weddings & Honeymoons and Honeymoons.com, Paws Up provides the perfect opportunity to spend time together, away from it all on this Valentine's Day.
---