Celebrate at Paws Up: A Luxury Wilderness Resort
The luxury wilderness resort at Paws Up is the perfect place to recognize life's milestones, celebrate a family reunion or reward a well-deserved achievement. Renew your wedding vows on the precipice of a cliff Lewis & Clark explored. Gather the family for a reunion where you can drive cattle by day and dine privately at night. Celebrate a birthday party along the banks of the legendary Blackfoot River at an authentic chuck wagon dinner. Indulge in a romantic starlit dinner for two that's topped off with a trip back to your luxury tent and The Last Best Bed®. Or simply surprise someone special with a vacation to one of the best-kept secrets in the West. At Paws Up, we believe that the best surprises come in 37,000-acre packages.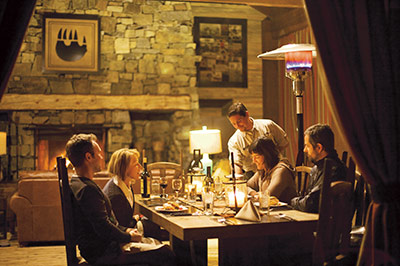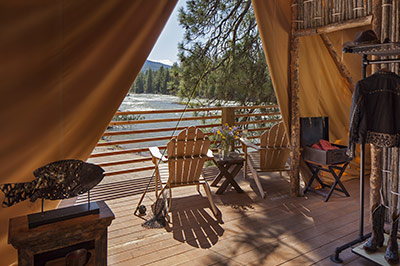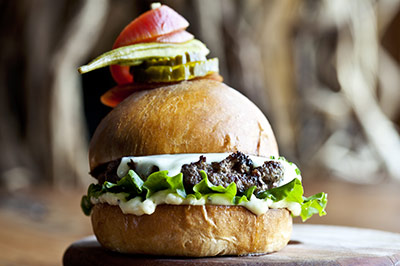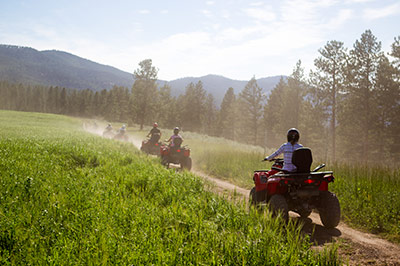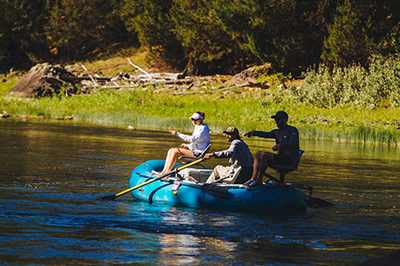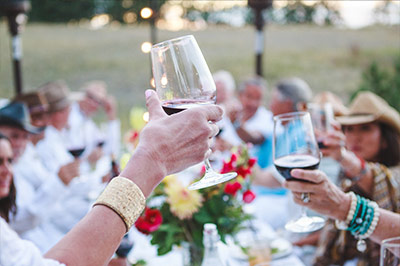 ---
Please peruse the "idea starters" below and think of that special milestone that calls for the celebration of a lifetime.
Luxury Camping Retreats for Two
A luxury tent complete with a king-size bed by night. Cattle drives, fly-fishing, river rafting and ATV rides by day. In between? Gourmet cuisine, spectacular scenery and everything else you need to make your vacation at Paws Up the most unique, adventurous and memorable getaway you've ever had.
---
Anniversary Adventures
This year, replace dinner, flowers and the corny card with a majestic hot air balloon flight, a scenic horseback ride and a few nights in a luxurious, uber-romantic vacation home. Turn your anniversary from something you remember once a year to something you'll remember for a lifetime.
---
Big Sky Birthdays
Put the "happy" back in your (or someone else's) birthday. A dinner featuring gourmet Western cuisine. Dessert that will trump any birthday cake you've ever had. And the party? How 'bout river rafting, rappelling, sporting clays and an ATV ride? We'll let you send out the invitations.
---
Family Reunions with a Side of Ranch
Normally, it's hard finding a venue that has something for everyone—and activities that everyone can do together. Not anymore. Cattle drives encourage you to work together. River rafting lets you scream together. Sporting clays shooting allows you to compete together. Authentic chuck wagon dinners provide opportunities to dine together. Large vacation homes let you stay up late together. Paws Up puts the "union" in family reunion.
---
Culinary Indulgence
Refined rustic ranch cuisine at Pomp (our award-winning restaurant) combines with unique, 90-point wines and a robust menu of wilderness adventures to make for the perfect celebration vacation. Also, this fall, join us for a food and wine celebration at Montana Master Chefs.
---