The Taste of Rose City
Portland's culinary past, present and future
June 28–30, 2019
Before June yields its summer beauty to July, visitors to The Resort at Paws Up will catch a whiff of something unexpected in our valley: roses. Superb chefs past, present and future from the Rose City, aka Portland, Oregon, will re-create their burgeoning cuisine scene right in the middle of the Montana wilderness.
Paws Up Executive Chef Sunny Jin represents Portland's not-so-distant past, having served as executive chef at the Allison Inn's Jory restaurant. Representing present culinary trendsetters in Portland are no less than 2017 James Beard Best Chefs: Northwest—Chef Greg Denton and Chef Gabrielle Quiñónez-Denton, owners of famed open-flame wonderland Ox. And the future of Portland's foodie scene also lies in good hands—those of Chef Doug Adams, a 2012 Top Chef finalist and chef-owner of Portland's new darling of dining, Bullard. Creations from all the chefs will be paired with exquisite wines from Oregon winemaker supreme Lynn Penner-Ash.
It seems only fitting that the top talent from a city that sits on the mighty Columbia River—Portland—will also be on hand to show you a good time on the shores of the Blackfoot River. In fact, don't be surprised if they join you in dipping a canoe paddle or hopping on the back of a horse.
If foodies had their own slice of heaven, it would be right here on this particular June weekend.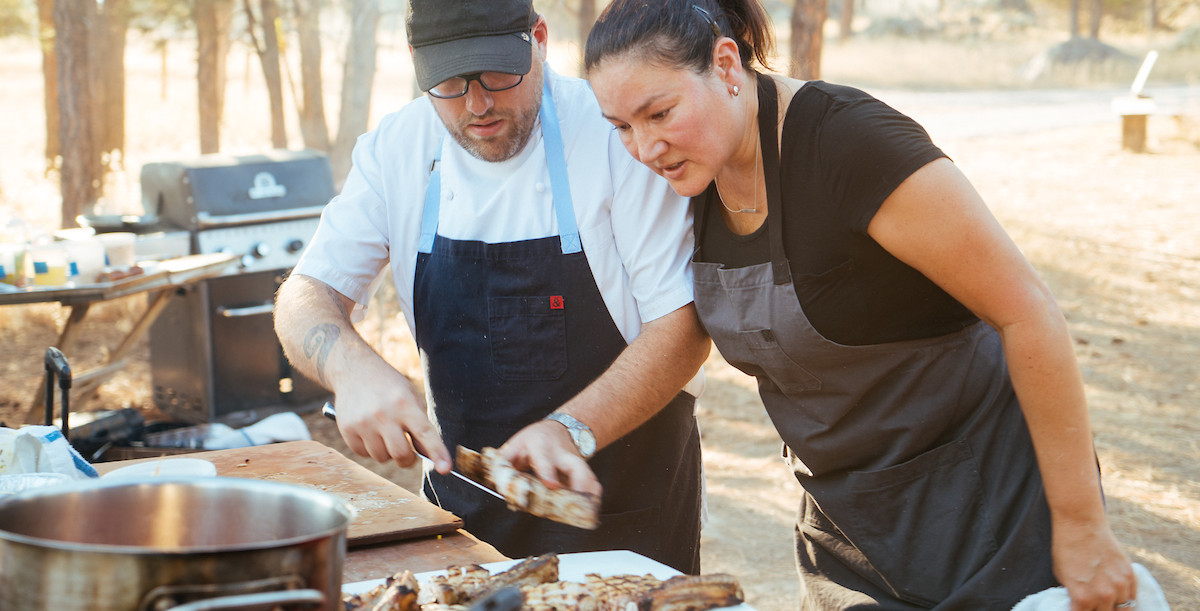 Portland, Oregon: America's #1 Best Food City, 2019