The French Laundry Unfolded 2021
Old friends. Great food. And lots of good, clean fun.
March 5–7, 2021
The French Laundry is an institution, a temple of haute cuisine that revolutionized fine dining in the United States. But this kitchen turns out far more than artfully plated contemporary cuisine. Equal parts university and finishing school for young chefs, The French Laundry is the former stomping ground of scores of award-winning chefs who have embarked on their own culinary adventures. It just so happens to be the old stomping ground of our own Senior Executive Chef Sunny Jin. Join him and fellow French Laundry alums for a reunion of epic eating.
All daily meals, with a selection of beer, wine, liquor and nonalcoholic beverages
A vast menu of recreational activities and your choice of wilderness adventures
Group meals alongside guest chefs and complemented by wine pairings
Round-trip transportation service from/to Missoula International Airport and all on-property transportation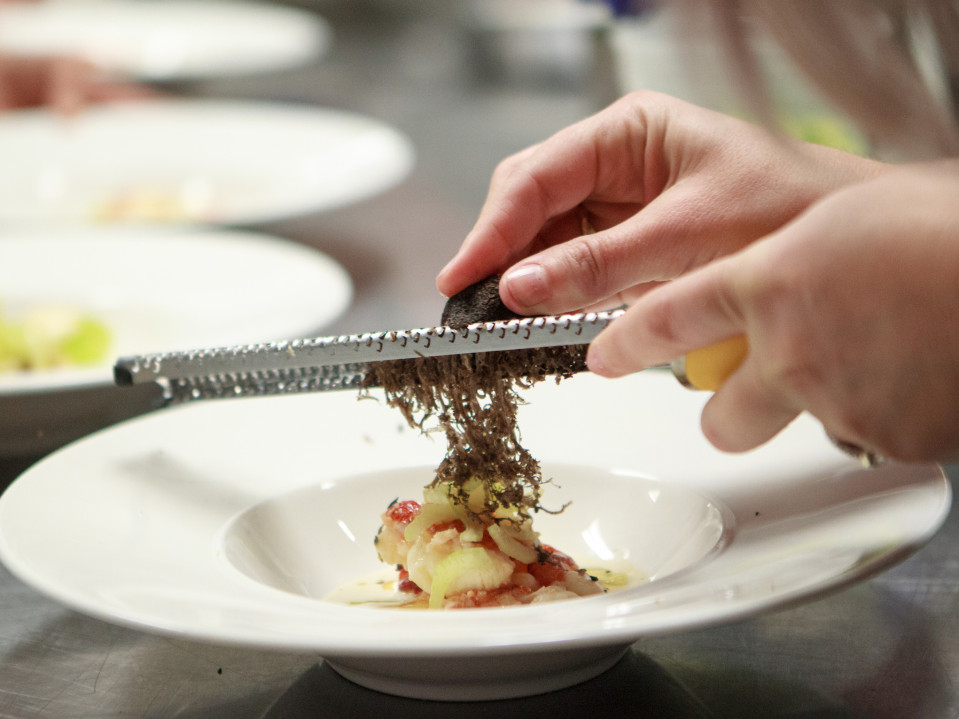 Because guest, staff and event-participant safety is always our top priority and since travel plans could change, adjustments to programming may occur. Contact Reservations at 866-991-1354 or reservations@pawsup.com for the most up-to-date details.