Montana Master Grillers: A Montana BBQ Event
The culinary event that's a Porterhouse cut above the rest.
May 22–25, 2020
Come Memorial Day, the only thing bigger than a Lone Star barbecue will be the one right here at The Resort at Paws Up. Among other great pit masters, Chef Evan LeRoy and Chef Wayne Mueller will be bringing their tastes of Texas to our meatiest event of the year.
They'll not only stoke the flames of meaty goodness, but also bring a little kick from custom sauces and rubs. Hang onto your cowboy hats as we pile on wilderness adventures as only Paws Up does them, and fill the Big Sky with the best from Montana's music scene. We're even knocking on doors in Napa to bring in some of the finest wines from Round Pond Estate. If you're a fan of great—make that amazing—BBQ, be sure to sear Montana Master Grillers into your 2020 calendar.
Three nights of accommodations
All daily meals, nonalcoholic beverages and a selection of beer, red and white wine and well liquors
Wine and spirits tastings and presentations by featured winemakers and personalities
BBQ demonstrations with guest chef personalities
Group meals with guest chef personalities and wine pairings by featured winemakers
Activity credit of $300 per person per stay
Chuck Wagon Dinner featuring guest chefs
Live music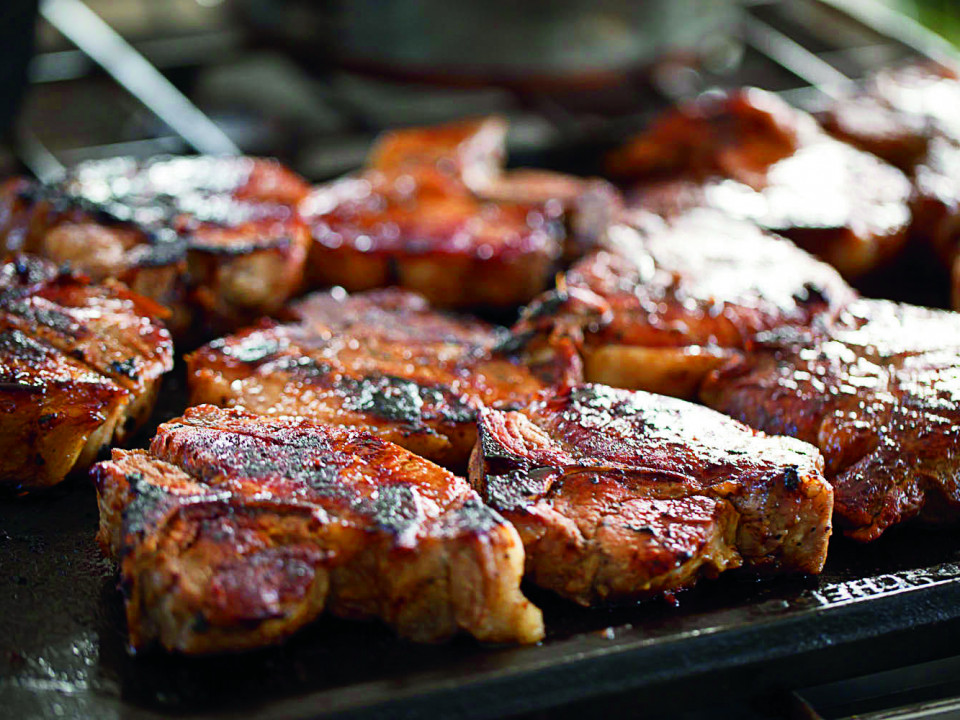 Because guest, staff and event-participant safety is always our top priority and since travel plans could change, adjustments to programming may occur. Contact Reservations at 866-991-1354 or reservations@pawsup.com for the most up-to-date details.
Fri. May 22, 2020
Morning
Flights to Missoula, Montana (Missoula International Airport - MSO)
Meet and greet by Resort staff at the airport, along with complimentary ground transfers to The Resort (a 35-minute scenic drive)
Afternoon
Afternoon arrivals to Paws Up
Retail Therapy and Trunk Show
Evening
Welcome Reception and dinner with featured chefs and beverage purveyors at the Chuck Wagon
Welcome Reception and dinner with featured chefs and beverage purveyors at Pomp
Live music and cocktails at Tank
Sat. May 23, 2020
Morning
Cooking demo with featured chef
Afternoon
BBQ demo with featured chef
Retail Therapy and Trunk Show
Evening
Chuck Wagon Dinner with featured chefs and beverage purveyors
Dinner at Pomp with featured chefs and beverage purveyors
Live music and cocktails at Tank
Sun. May 24, 2020
Morning
Cooking demo with featured chef
Afternoon
BBQ demo with featured chef
Wilderness Adventure with featured beverage purveyor
Retail Therapy and Trunk Show
Evening
County Fair Dinner on The Yard with featured chefs and beverage purveyors
Mon. May 25, 2020
Morning
Throughout the day – departures
Complimentary ground transfers from The Resort to the airport (a 35-minute scenic drive)