Fish and Feast: A Luxury Fly-Fishing Event
Chefs are drawn to Paws Up like fat trout to an elk hair caddis.
September 4–7, 2020
For the third year in a row, elite chefs from other parts of the country feel the pull of Fish and Feast. It's a Labor Day weekend event that draws them to The Resort to enjoy fly-fishing adventures on our storied stretch of the Blackfoot River. They'll spend their mornings with you, battling cutthroats and rainbows. But then we reel our guest chefs into our kitchen each night, where they show off masterful cooking skills.

Their menus delve deep into their culinary repertoires. You'll taste extraordinary dishes, accompanied by more than a few fish tales. Whether you're an expert angler or don't know a tippet from a rod tip, there will be tons of fun and adventure along with plenty of food and wine. To our local trout and our lucky anglers, we say, bon appétit!
All daily meals, as well as beverages with meals (nonalcoholic drinks and an impressive selection of alcoholic beverages)


Meals prepared by guest chef personalities and wine tastings and pairings by Cakebread Cellars and Mullan Road Cellars

Round-trip transportation service from/to Missoula International Airport and all on-property transportation


Complimentary Wi-Fi and a vast menu of recreational activities that are included in our rates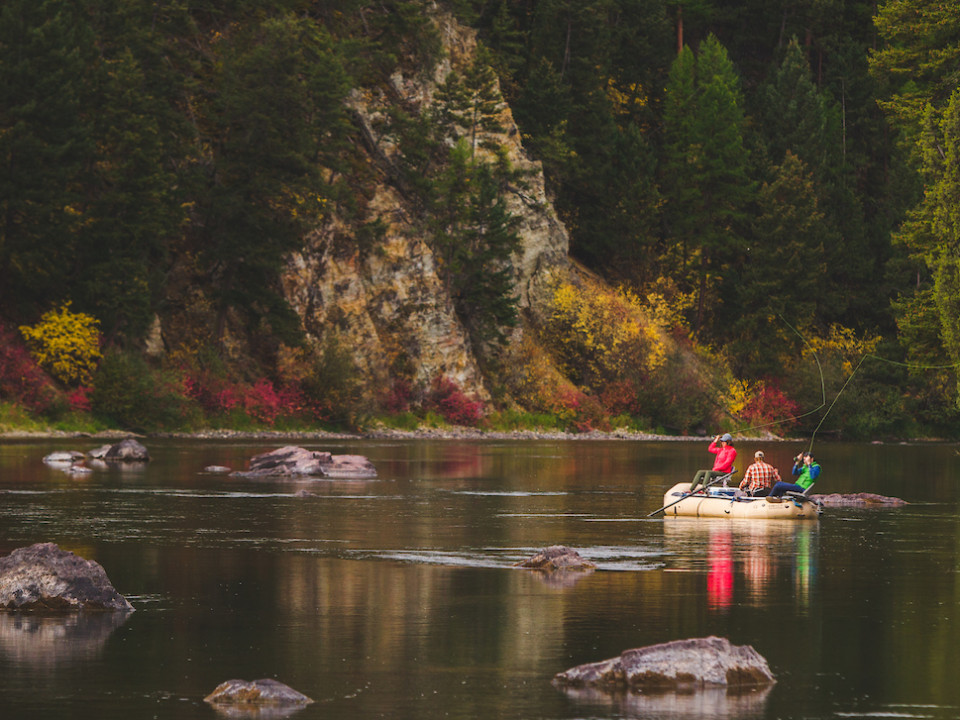 Because guest, staff and event-participant safety is always our top priority and since travel plans could change, adjustments to programming may occur. Contact Reservations at 866-991-1354 or reservations@pawsup.com for the most up-to-date details.