Montana Cattle Drives at Paws Up
For those searching for an authentic Montana dude ranch cattle drive, look no further than The Resort at Paws Up. You'll be right in the middle of a rugged landscape—finding, collecting, and pushing 800-pound Corriente cows into picturesque pastures. You may even get to "cut" an individual out from the herd. You'll learn the history behind cattle driving, try your hand at essential rodeo skills and get a feel for how challenging cattle ranching can be. When all is said and done, you'll walk away (perhaps a bit bowlegged), knowing you have what it takes to become a true Montana wrangler.
Novice and advanced riders alike will join with seasoned ranch hands in driving a herd of cattle for the experience of a lifetime. You'll saddle up your horse and set out to gather the cattle. It's an unforgettable adventure that will help you discover your inner wrangler. Novice guests should experience a trail ride prior to signing up for a cattle drive, so that they get a better understanding of how to steer a horse independently from the group.
Activities are exclusively for overnight guests of The Resort. Speak with a Reservations Specialist to discuss lodging reservations now.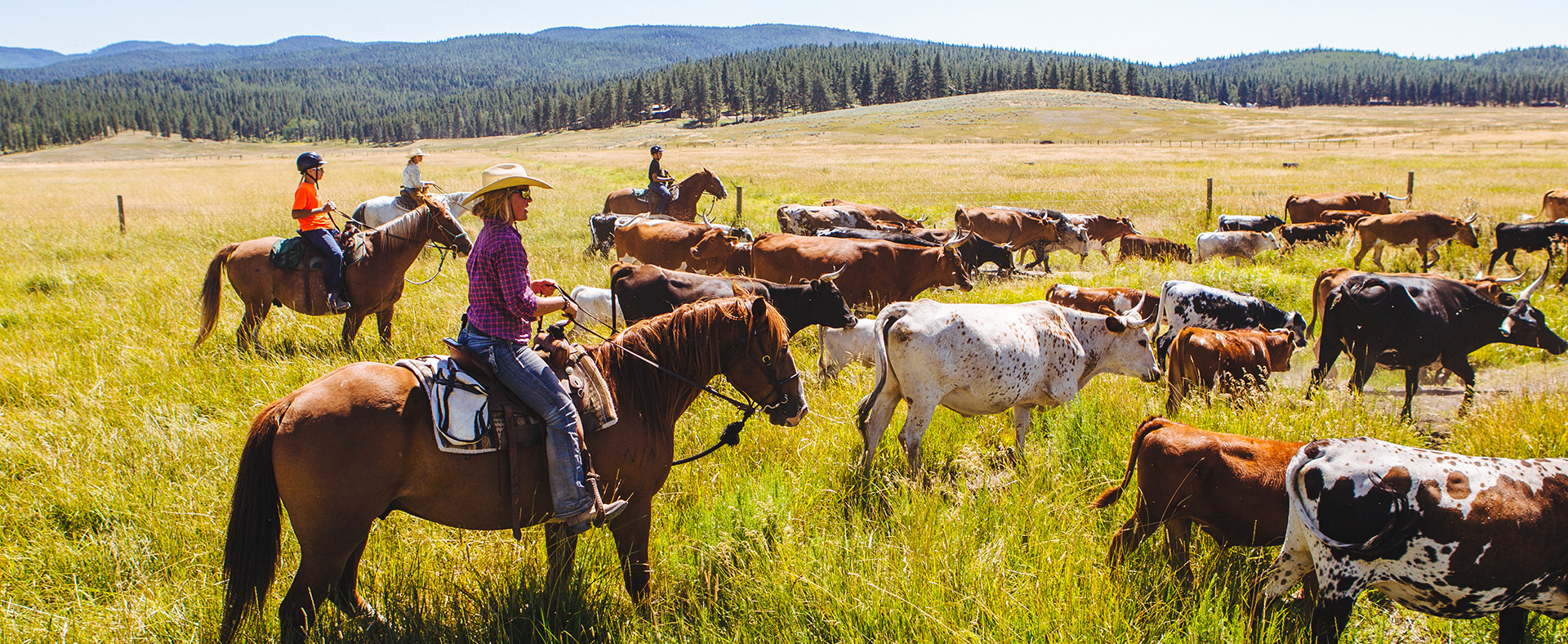 Cattle Drive

Standard Cattle Drive

$415 per person
Approx. 3 hours

Ages 12 and up
Private cattle drives may be booked for families with children younger than 12 with wrangler approval.