Trough offers casual fine dining with a Western flair. Home-cooked flavors mingle with traditional offerings for a rustic, yet refined palette. You may find hand-cut meats combined with locally sourced vegetables, among many options, such as rice and grain bowls and paninis. Satisfaction is guaranteed. Breakfast and lunch are served daily. However, we must tell you that huckleberry pancakes are only served at breakfast—so make sure NOT to miss breakfast.
You can grab a more substantial meal, or if lighter fair is more your style, we have much available. Everything from healthy to home-cooked to make sure all our guests are satisfied. Trough also features a full espresso bar and smoothie options.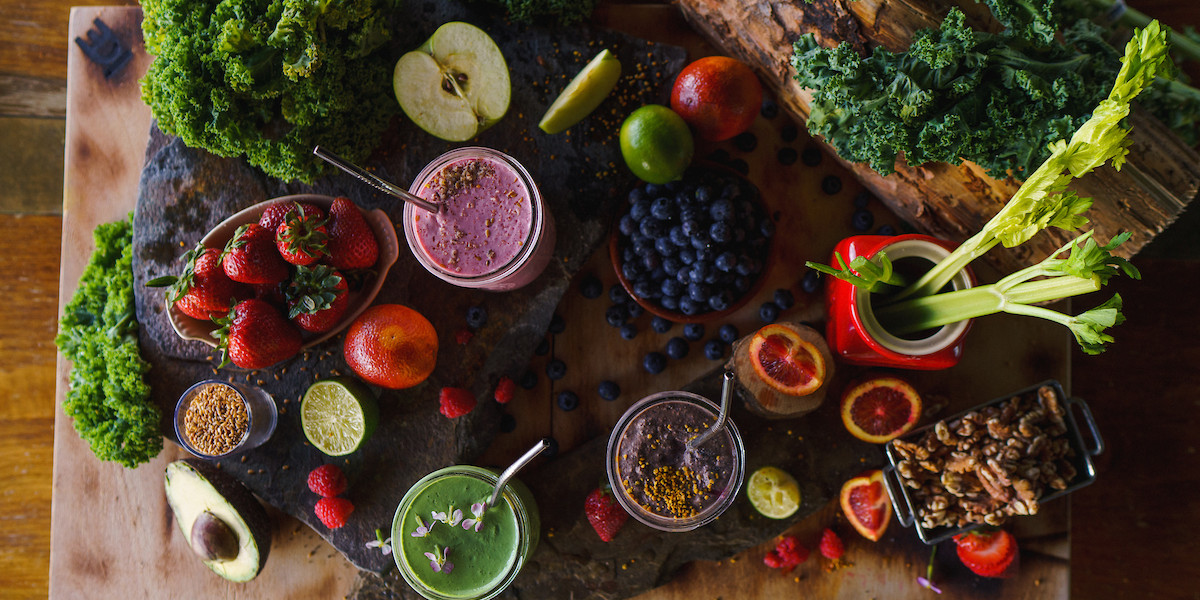 The smoothie menu
A refreshing way to power up at Paws Up
Making memories sure does take energy. That's why we created a menu of fresh, nutritious smoothies. Each one is delicious and vitamin-dense—with your choice of powerhouse ingredients including fruits and vegetables and maca, matcha and pea and whey protein to keep you feisty, full and ready for the next adventure. We like to call them liquid gold.
Take your pick:
The Buffalo Brekki
Almond Milk, Spinach, Banana, Walnuts, Pecans, Pea Protein, Maca, Iron-Rich Dates, Arginine and Branched-Chain Amino Acids
(Improves stamina, heart health and muscle strength)
The Simple Life
Almond Milk, Banana, Strawberries, Shaved Coconut, Vanilla Whey Protein
(Contains amino acids for help gaining strength and muscle tone)

Supercharged Sunrise Banana
Pineapple, Sunflower Seeds, Bee Pollen, Baobab Powder
(Full of vitamins, minerals and antioxidants)