Dining and Catering
No group event would be complete without great food and beverages. Paws Up provides professional catering and dining, with a wealth of offerings that will surely satisfy the appetites of all members of your group. Grounded in the fundamentals of classic cooking, our executive chef uses his background and imagination to create unique and delicious culinary innovations. From gourmet cuisine inspired from cultures around the world to authentic Western ranch dishes and carefully selected wines, the dining experience at Paws Up is truly unforgettable.
Food and Beverage Minimums
Please review our Catering Menus and Catering Beverage Sheet for pricing details on specific menu selections, beverage package pricing and chef-recommended enhancements for your group. Lodging rates for groups are not inclusive of food and beverages, therefore Paws Up requires a food and beverage minimum spend for all groups, based on a $240 per person, per day rate, plus a 20% resort fee.
---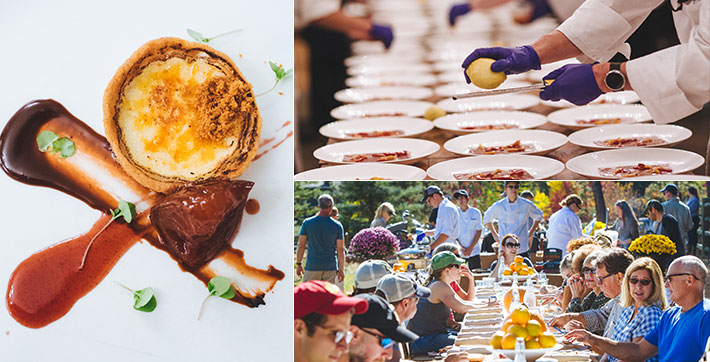 Group-Related Links