We are currently working on the details for this event. The content on this page represents our last event. Please check back later or contact reservations for more information.
Thanksgiving
A Thanksgiving menu that takes the entire weekend to enjoy.
November 21–25, 2018
This Thanksgiving, you're invited to create new traditions with a family gathering at The Resort at Paws Up. With a cornucopia of activities to choose from, there's something on the menu for everyone. Get cozy inside with family movie nights and football and parade viewing parties, or satisfy your appetite for outdoor adventure with hayrides, touch football, bird watching and more.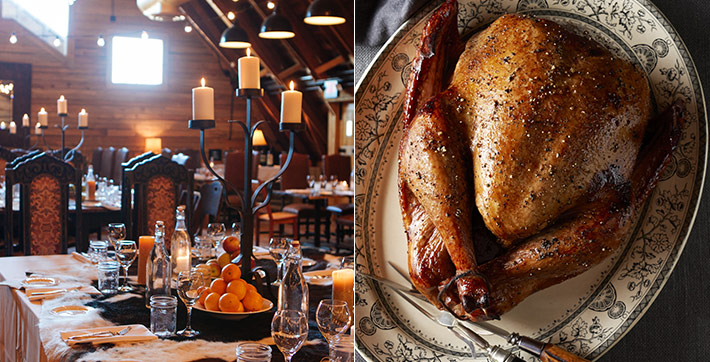 Of course, we haven't forgotten the feast itself. For Thanksgiving dinner, you and yours can sit down to a spectacular spread at Pomp or opt to have a private, plentiful meal brought to your home, which will be whisked away when you're done. That's just one portion of a weekend filled with sumptuous, locally sourced fare brought to you by our world-renowned Executive Chef Ben Jones.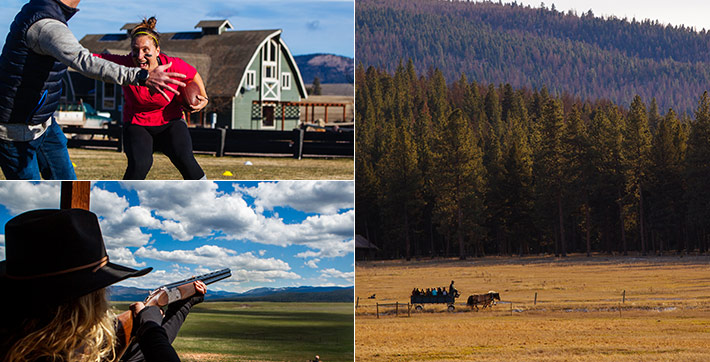 We sincerely hope you'll join us for an unforgettable Thanksgiving weekend at The Resort at Paws Up. We'll take care of everything—you just make the memories.
---