Now accepting reservations for 2018. Call 1-877-588-6783 or
live chat
with us now.
A New Year's Celebration
Chef Mindy Segal
Featured Pastry Chef
December 26–30
This holiday season, Chef Mindy Segal will be Paws Up's rock star pastry chef in residence. Segal, winner of the James Beard Award for Outstanding Pastry Chef, is the owner-chef of Chicago's ever-popular HotChocolate restaurant. She is also the author of Cookie Love, the go-to reference for baking cookies that turn out perfectly each time. Segal will lead a cookie making class at Paws Up and create a featured dessert for guests to enjoy at Pomp. A HotChocolate Bar in Tank will serve Segal's signature hot chocolate concoctions and her "virgin" version of the drink will be available at Paws Up Reception. A cookie-decorating station curated by Segal will also be located at the Ranch Table. If you needed any other sweet, sweet reasons to visit Paws Up this holiday season, Segal has got you covered.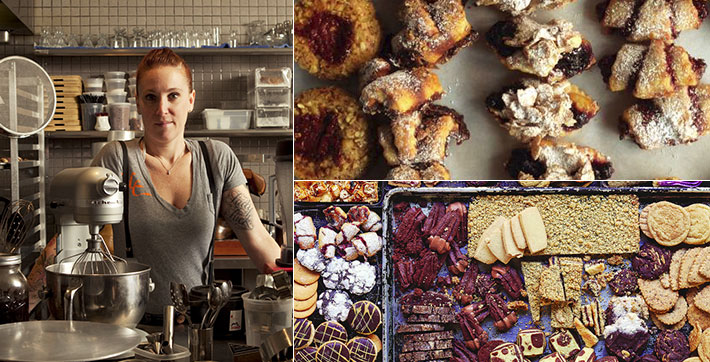 ---