We are currently working on the details for this event. The content on this page represents our last event. Please check back later or contact reservations for more information.
Montana Long Table®
Artisanal Picnic
A five-star, finger-lickin', family-friendly festival.
June 16, 2018
Surprising to no one, Montana's culinary resources are as supersized as the landscape itself. That means when you partake in a Montana Long Table, you're in for an ever-loving foodie kind of evening, starting with an authentic Montana farmers market with local purveyors. And it's not complete until you sit down to dine with the ranchers, farmers and food artisans that make the cuisine here so spectacular. Along with some first-rate live music and lawn games, this may turn out to be your favorite Big Sky tradition.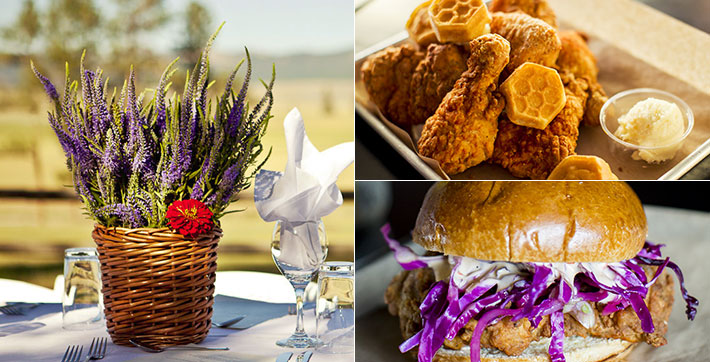 Our first Long Table dinner of the year features a gourmet take on a timeless summertime classic—fried chicken. We've enlisted Chicago's hottest poultry pundits, Christine Cikowski and Joshua Kulp of Honey Butter Fried Chicken, to join us as our featured chefs. Local artisanal breads, cheeses, condiments, meats, sodas and craft beer will also be served. Bring along dad and make a Father's Day weekend of the delicious event. You'll both be talking about it for years to come.
---
Event Details