Montana Long Table®
Artisanal Picnic
A Chicago-style picnic in a Montana-size park.
June 16, 2018
This may be the first Montana Long Table of the year, but don't underestimate it. This epic artisanal picnic features our Best of the West local purveyors and Chicago's picnic-prepping elite chefs. Pre-Father's Day revelers will find a vast array of craft hot dog and sausage delights, finger lickin' chicken that's to die for and pies, pies, pies. As you get stuffed on goodness, you'll have a chance to chat with our guest chefs from the Windy City about their craft, as well as talk with local food and beverage artisans. It's all served up with some tasty tunes to kick off Dad's special weekend. Sure, this is just a picnic. And The Resort at Paws Up is just a 37,000-acre park.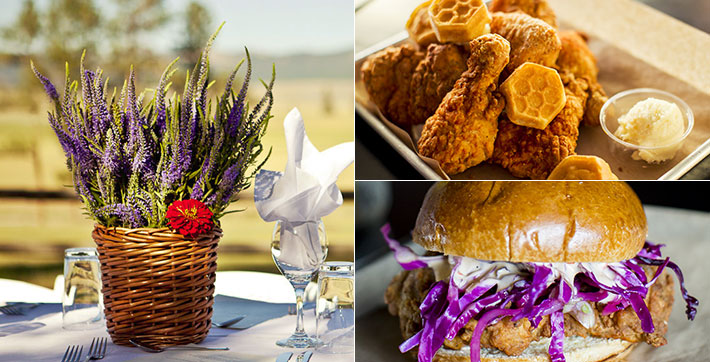 ---
Schedule
Saturday, June 16, 2018
6:30PM–9:00PM
River Bend Picnic Site (near Moonlight Camp)
Guests staying in homes and Montana locals* will be picked up at 6:00PM at the Wilderness Outpost. Guests staying in tents will be picked up at their camps. Dinner is served at 6:30PM.


*Please call 406-244-7300 to inquire about available space and reservations.