Cowgirl Spring Roundup
Planeta
Featured Vintner
April 26–29, 2018
In the spring of 2018, the Wines of Sicily will be appreciated by the Cowgirls of Montana.
Founded in 1995, Planeta represents a very pleasant journey through multiple wine regions in Sicily. With six boutique wineries (including one on the slopes of the Mt. Etna volcano), Planeta is known for innovative wine making. Each wine is constructed in harmony with its surroundings and dedicated to its terroir. Menfi, in SE Sicily, is at the heart of Planeta. Wine pundits are quick to credit Planeta with upping the quality of Sicilian wines. While they produce well-known varietals, such as Chardonnay, Merlot, Cabernet Sauvignon and Cabernet Franc, their creative vision really shines in wines from iconic Sicilian grapes such as Fiano and Nero d'Avola.
Besides world class wines, Planeta is known for its environmental sustainability—particularly its innovative use of biomass, using pruning residues for energy production.
---
PATRICIA ZANATTA
Wine enthusiast, sommelier, Planeta representative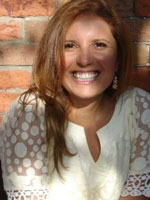 Although she is a native of Rio de Janeiro, Brazil, Patricia Zanatta has an Italian heritage and a deep knowledge of the wines of Italy and Sicily—Planeta included. Patricia discovered a great passion for wines after college and studies with the WSET (Wine & Spirit Education Trust). She also holds a diploma with the Canadian Association of Sommeliers. Obviously, if you have a question about Italian wine, Patricia undoubtedly has an answer. She has worked in the wine industry for over 20 years in a range of roles, from Sommelier to General Manager at various wine centric locations. In her current role at Palm Bay International, Patricia oversees the company's wine business in five Northwestern states, including Montana. She is the Brands Ambassador for Italian and Sicilian wineries such as Planeta, Bertani and Mazzei. Planeta has a great reputation as the very best of Sicily wrapped up in lovely varietals, from Chardonnay and Cabernet Franc, to iconic Sicilian wines such as Fiano. Cowgirl Roundup attendees will not only learn about Sicilian wines, but they will also enjoy tipping a glass with a new friend.
---