Cowgirl Spring Roundup
Chef and Author Ellise Pierce
Featured Chef
April 28, 2018
Ellise Pierce, author of Cowgirl Chef: Texas Cooking with a French Accent, also writes the blog "Cowgirl Chef" and the twice-monthly "Cowgirl Chef" food column in the Fort Worth Star-Telegram.
After spending 10 years living and writing in Paris, Pierce is now back in Texas working as a freelance writer specializing in food and travel. She's also covered almost every other subject you can imagine, from business, technology and health to medicine, art and fashion. She's learned to dance Bharatanatyam in New Delhi, hitchhiked in Morocco and watched the sun rise over sand dunes in the Sahara. She's climbed mountains in Peru and learned to make croissants in Paris.
With a degree in broadcast journalism from the University of Missouri, Pierce has also worked in radio and television as a journalist and written scripts for a documentary-style, PBS-produced series on writing. Last year, she won a national first-place award for her food photography and styling in Edible magazine.
When she's not traveling, cooking or writing, Pierce practices Ashtanga yoga and throws a flying disc to her 10-year-old Australian Shepherd, Rose, who loves French baguettes and stinky cheese just like her mom. Pierce is currently working on her second book.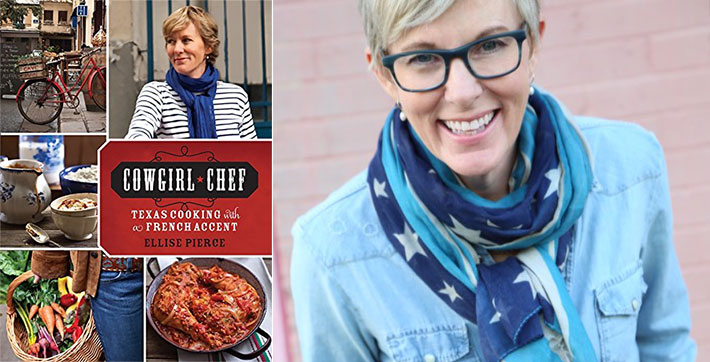 ---