We are currently working on the details for this event. Please check back later or contact reservations for more information.
Cowgirl Spring Roundup
The Ultimate Immersion Into Cowgirl Culture
April 26–29, 2018
Experience true cowgirl culture alongside the incredible honorees of the Cowgirl Hall of Fame. This three-day weekend includes cowgirl skills workshops, a special ranch photography clinic with Barbara Van Cleve, relaxing trail rides, hiking, campfires and of course, fine dining and luxury accommodations. Learn to ride, wrangle and shoot from these very talented women of the West while enjoying the tranquility of a luxury escape.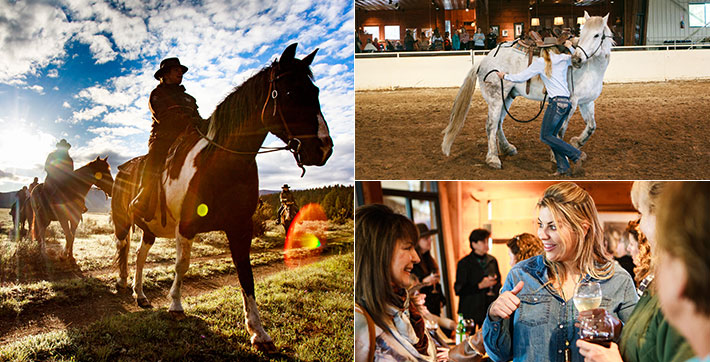 The Resort at Paws Up is a 37,000-acre cowgirl playground that features over 100 miles of trails and 10 miles of private access to the legendary Blackfoot River. Herd cattle across the land Lewis & Clark swooned over, test your aim at our sporting clays course or opt for a myriad of other exhilarating wilderness adventures.
---