We are currently working on the details for this event. Please check back later or contact Reservations for more information.
BBQ-U
Get Fired Up about Learning
Summer, 2019
In Summer 2019, two masters of barbecue return to lead summer school at Paws Up. In just three days, you can receive your MGA (Master of Grilling Awesomeness). It's a unique program with less lecturing and more casual interaction and hands-on experiences. Chef Sam Huff and Chef Danny Fischer, both Montana Master Grillers alums and former featured instructors of BBQ-U, will employ a USDA grading system to provide a delicious experience for all. The only requirements are a daily regimen of eating (yummy BBQ and sides), drinking (craft beers and other beverages), playing (live music, lawn games and wilderness adventures) and sleeping (in a luxury home or tent). Enroll now.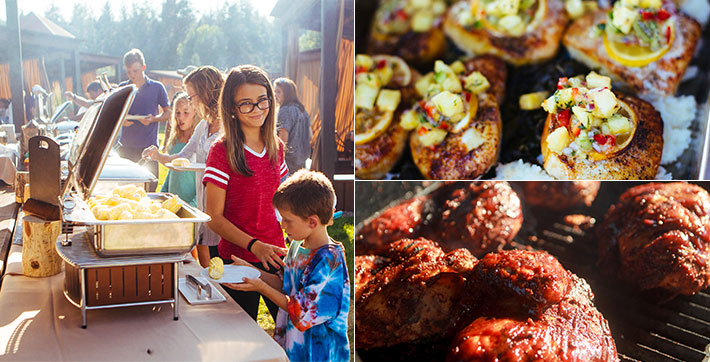 ---