We are currently working on the details for this event. Please check back later or contact Reservations for more information.
BBQ-U
Get Fired Up about Learning
June 22–24, 2018
This June, attend summer school at Paws Up. In just three days, you can receive your MGA (Master of Grilling Awesomeness). It's a unique program with less lecturing and more casual interaction and hands-on experiences. Evan LeRoy and Wayne Mueller, both Montana Master Grillers alums, will employ a USDA grading system to provide a delicious experience for all. The only requirements are a daily regimen of eating (yummy BBQ and sides), drinking (local craft cider and microbrews), playing (live music, lawn games and wilderness adventures) and sleeping (in a luxury home or tent). Enroll now.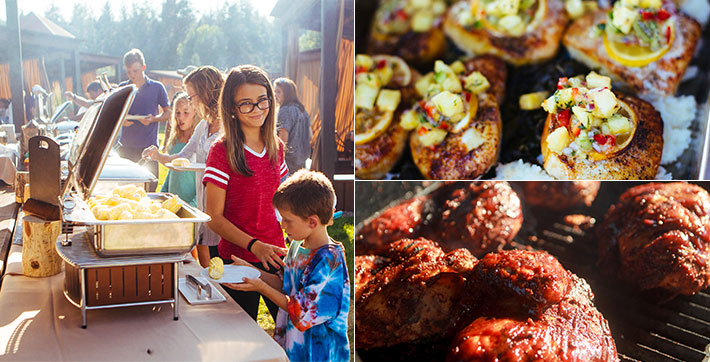 ---