Idalis Velazquez
Featured Fitness Expert
October 20–23
A wife and proud mother of two girls, a personal trainer certified by the National Academy of Sports Medicine (NASM) and a former elite track-and-field athlete, Idalis Velazquez is a top expert in total body fitness. Velazquez specializes in fast, efficient and effective workouts that help busy women get the results they want with the time they have. She is the creator of the Women's Health All in 18, a revolutionary at-home workout program. Velazquez's workouts and fitness tips have also been featured in Cosmopolitan, GQ, Huffington Post, Latin Times, Latina, Men's Health, Oxygen, People, Pop Sugar Fitness, Self, Teen Vogue, and Women's Health.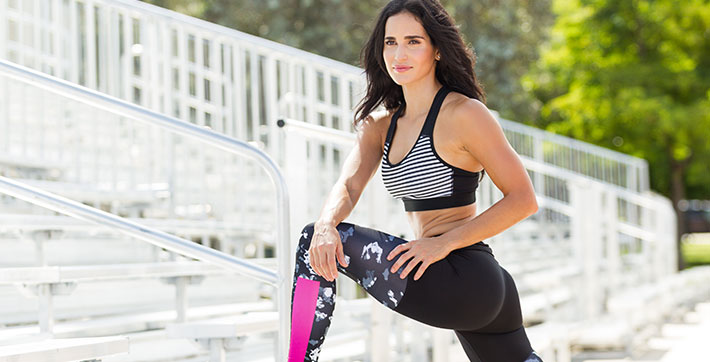 From an early age, Velazquez was very passionate about physical fitness. Through her experiences in sports, she developed the skills to help her become a leader in the field today. But her passion for fitness and wellness crystalized after becoming a mother and experiencing a series of setbacks and health complications that made her turn her comeback into her calling. She became passionate about educating others and helping them regain health and fit bodies in a sustainable way.
Read the NBC News article "Want to Get Fit for Summer? 3 Latina Fitness Gurus Share What Works" featuring Idalis Velazquez here.