The RZR Experience
Head off-property and into the wild with the 3.5-hour RZR Experience tour. You and up to three passengers will drive through the Garnet Mountain Range to Garnet Ghost Town, the most pristine and well-preserved ghost town in Montana. There, you'll travel back in time as you explore the buildings, scenery and fixtures of an era long faded into history. From Garnet Ghost Town, you'll head to Elevation, one of the tallest peaks in the Garnet Mountain Range. At more than 7,000 feet, you'll enjoy a 360-degree view of the valley. Then you and your passengers will traverse the mountain all the way back to The Resort. It's an exhilarating journey for anyone who craves a mountain adventure in great outdoors.
---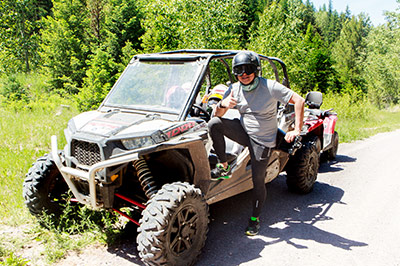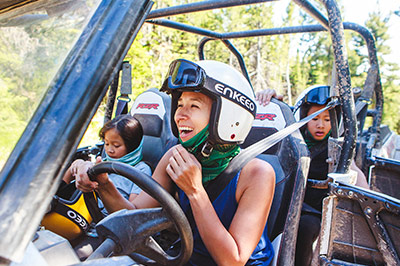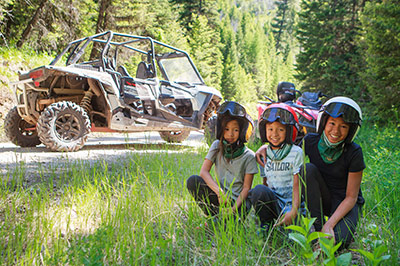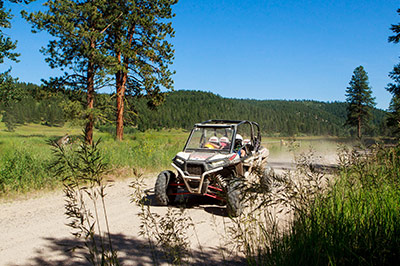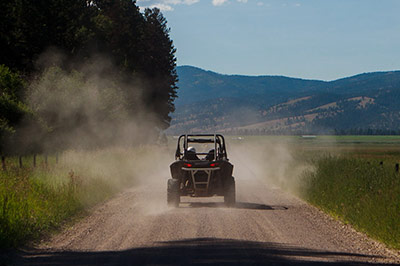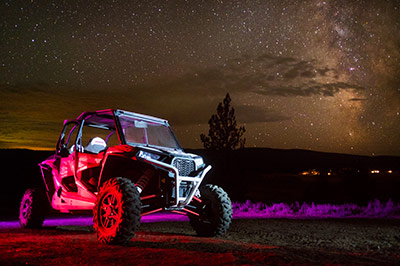 ---
ATV Tour Rates
3.5 Hour RZR Ranch Tour (4-person ATV)
$650 (4-person max).
Driver: 18+ Rider: 6+
For more moderately paced adventures, try Paws Up's ATV Tours.