They say four wheels move the body but two wheels move the soul. Nowhere is this more true than at The Resort at Paws Up, where there are literally hundreds of miles of trails to explore and conquer on a top-of-the-line Montana mountain bike. Take a guided excursion on your two-wheeler or set your sights on a tour of a historic Montana boomtown. No matter what trail you end up traveling on, you're in for an enriching and rejuvenating workout.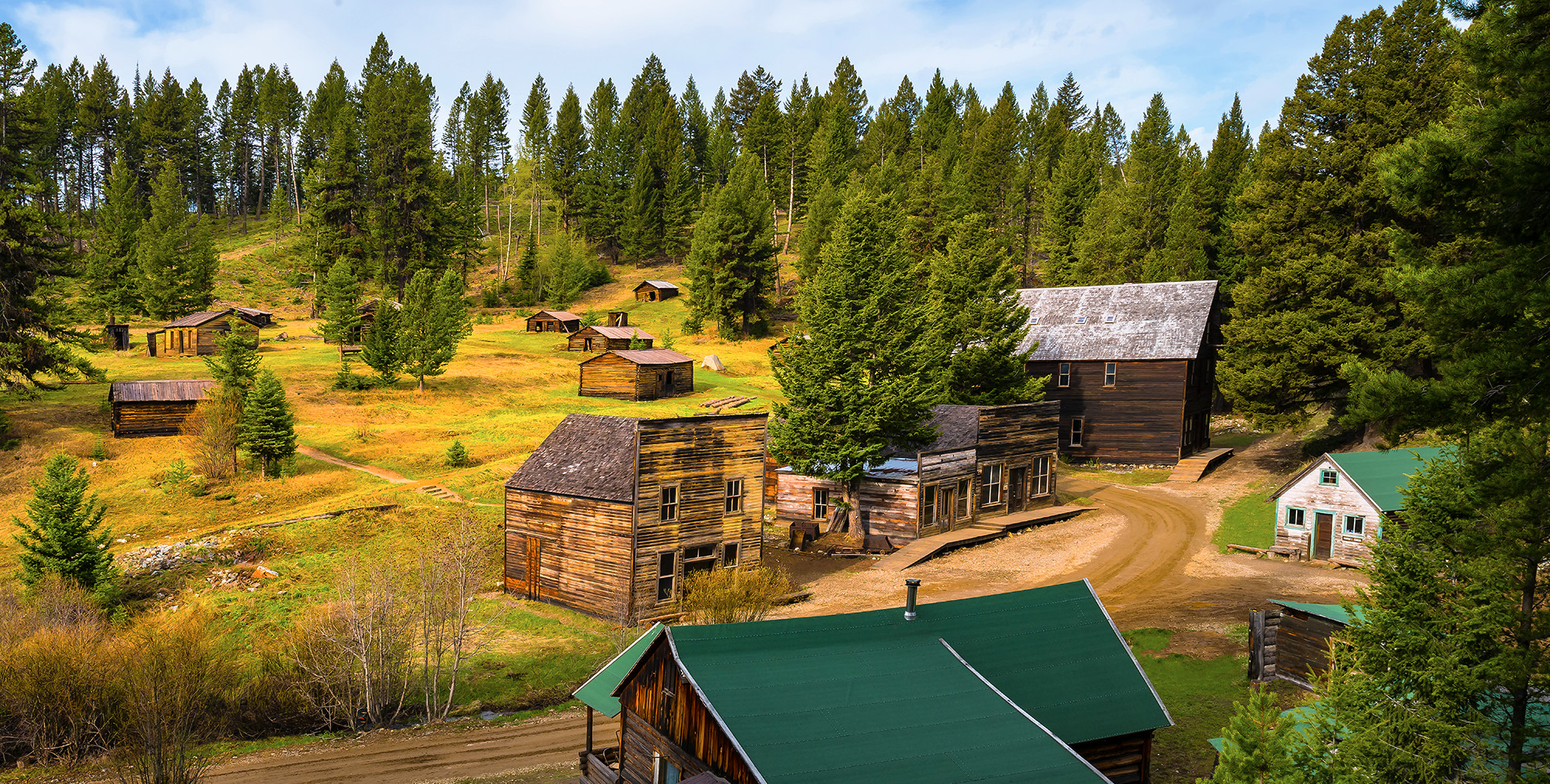 Garnet Ghost Town and Downhill Mountain Bike Tour
This downhill adventure has a scary twist, but it won't challenge your calves - only your nerve. To start you'll make the 15-mile, 2,500-foot vertical climb from our Wilderness Outpost to the Garnet ghost town in the comfort of our Paws Up shuttle van.
At the top, you'll mount your lean, mean mountain-biking machine and explore this impeccably preserved ghost town. Once you've had your fill of spirits (the scary kind) and refreshments, you'll bike through 15-breathtaking miles of mountains and conifer forests back to the Wilderness Outpost.
Mountain Bike Tour Rates

Self-Guided Mountain Biking
Complimentary
All ages
Downhill Mountain Bike Tour of Garnet Ghost Town

$235 per person
Approx. 4 Hours

Ages 12 and up
For information on Paws Up's newest experience for thrill seekers on wheels, check out the Bone Rattler Bike Park page here.